No matter how big or small your event is Eventmaster are here to help you get started!
Pay NOTHING, Pass on fees
When you create an event with Eventmaster you can pass on all fees to customers making this system cost neutral to you.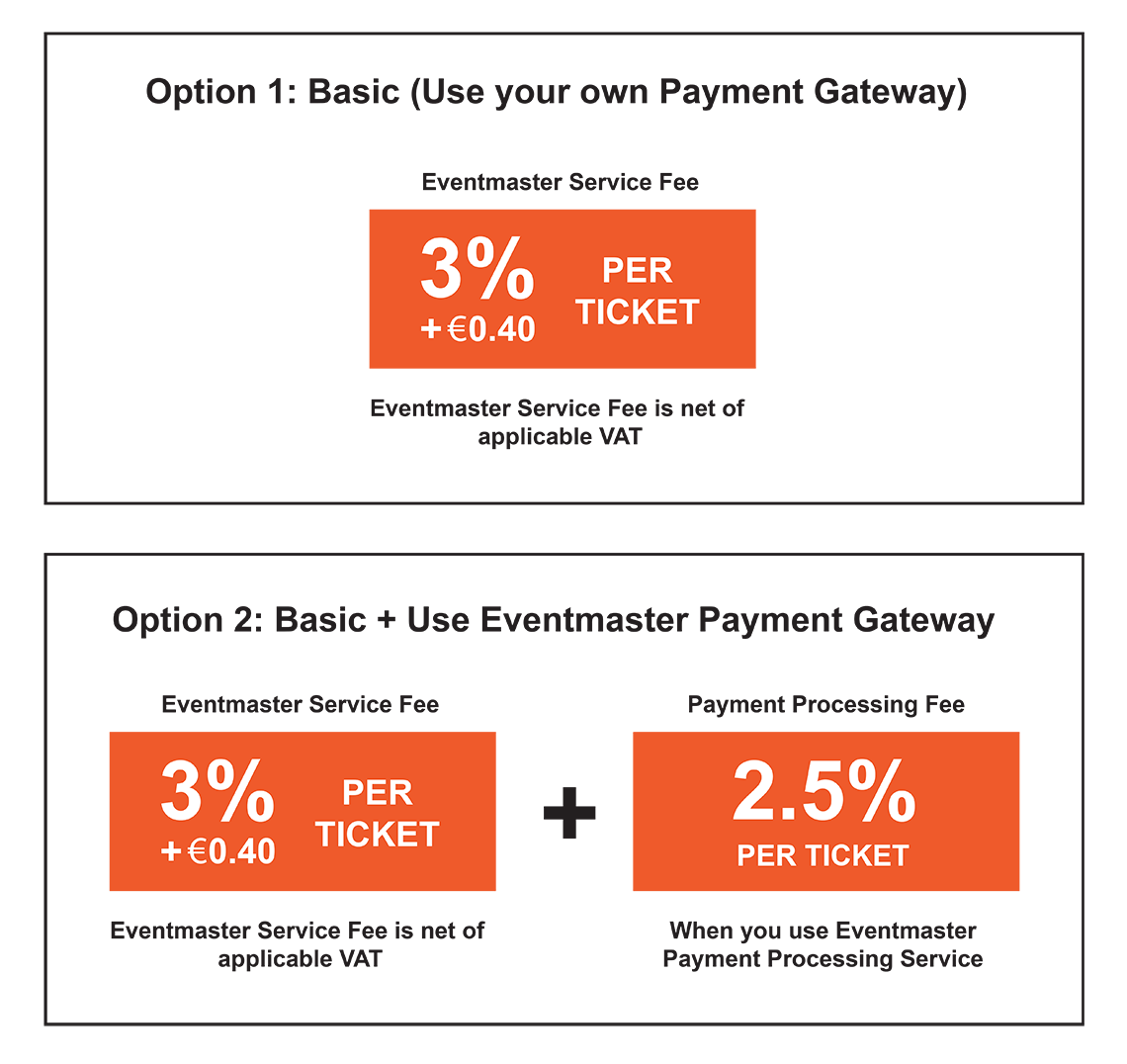 Additional Options
Large Scale Events – Please contact us to discuss options
Scanning – Please contact us to discuss available packages
Reseller – Please contact us to discuss pricing options. This will depend on annual throughput
Custom Development – If you require custom development additional charges may apply
Charity Donations – No Eventmaster fee is applied to charity donations
Marketing
Onsite Support at your event
Hosting a big event? Call us at 00353-87-3202408 to develop a plan that's right for you.
Free Events are FREE
Its completely free to create and share you own bespoke event with Eventmaster.