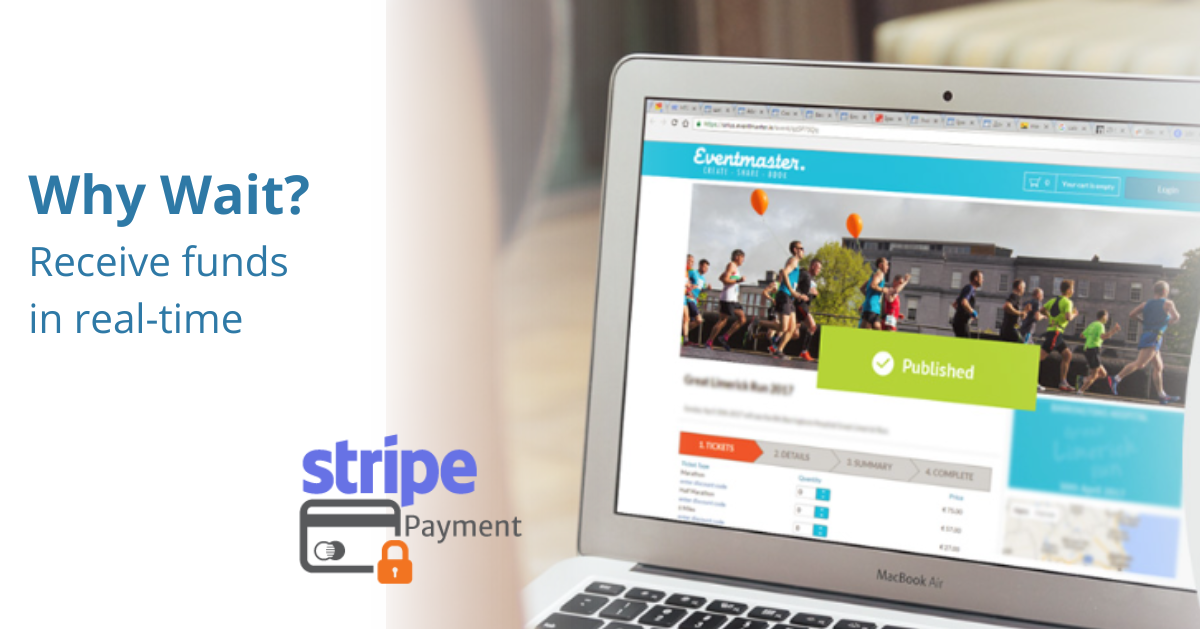 Using Eventmaster is easy and cost effective for your company/organisation to manage e-commerce transactions.
Costs are based on overall transaction prices and are set as follows:
Eventmaster Fee of 5% (including taxes/VAT) + 2% Merchant Banking Charges.
The above is applicable for tickets priced at €14 or more.
Tickets priced as €14 or less will be set at a fixed booking charge of €1 (incl. Banking Charge).
Please note that in the situation where an order is cancelled and refunded the ticket price will be refunded but the fees on the transactions will be retained and not refunded.
All fees can either be absorbed or added on to the final ticket price, allowing you to collect all revenue from the event.
For event organisers, you can integrate fundraising into any event for free - Find out more
Get in touch with your requirements to receive a quote - Enquire Here
By using Eventmaster you will receive your funds per transaction in real time to your merchant account. To facilitate this model Eventmaster are using Stripe Connect to manage transactions.
In order to start taking live transactions via Eventmaster you will need to setup a Stripe account.
Click here to setup your Stripe account now.
If you require any further information please contact support@eventmaster.ie